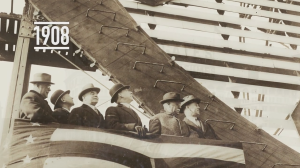 The Colgate Clock has stood sentry over the New York harbor for over a hundred years.
When they lovingly restored the landmark this year, they hired us to film the entire process – in time lapse!
Then we made a film commemorating the clock's triumphant return, in time to kick off their annshareholder's meeting.